Come Prepared To Your Appointment!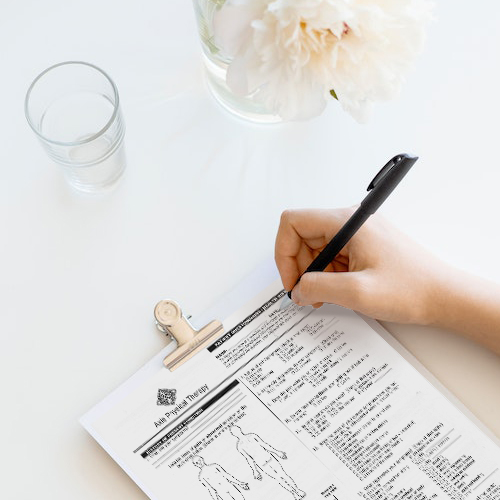 Along with your forms, please also bring:
Your Physical Therapy prescription, if applicable
Your insurance card or case number
Any relevant diagnostic reports you may have (for example, X-ray or MRI)
We ask that you also bring a current photo ID with you to your appointment.
In preparation for your first appointment with Axis, please complete, print and sign the patient forms below.
Thank you for choosing Axis Physical Therapy & Rehab., Inc. We look forward to working with you! We ask that patients arrive at least 15 minutes prior to their initial evaluations to complete the necessary paperwork. If you would prefer to
complete the paperwork before your appointment, the forms listed below
can be printed and filled out in advance.
If you have any questions, please call our office at (541) 683-6187.
Printing these forms requires Adobe Acrobat Reader which is available free from Adobe. If not already installed on your computer, click on the graphic below to download and install Acrobat Reader.
The following editable files can be filled out digitally, but you are required to print them out and sign them. If you prefer, you may print the forms and fill them out completely by hand. Please remember to bring them with you to your first scheduled visit.
Please bring the following form with you to your first appointment.